Risk Manager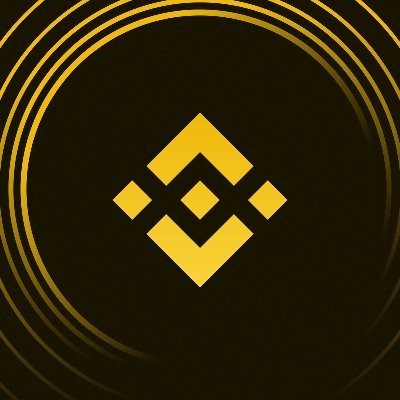 Binance
Bangkok, Thailand
Posted on Thursday, April 20, 2023
Binance is the leading global blockchain ecosystem and cryptocurrency infrastructure provider whose suite of financial products includes the world's largest digital-asset exchange.
Our mission is to accelerate cryptocurrency adoption and increase the freedom of money.
If you're looking for a fast-paced, mission-driven organization where opportunities to learn and excel are endless, then Binance is the place for you.
This advertisement is for a role with Gulf Binance
Co. Ltd. (Gulf-Binance). This role will be focused on developing and managing a global and local level Compliance Risk Program. You will partner closely with Compliance Leaders, Audit, Legal, Product, Risk, and Business Lines to develop and maintain a comprehensive and standardized risk management framework, including enterprise wide AML/CFT risk assessments, policies and processes
, risk appetite statements and thresholds, metrics, and training.
Responsibilities
Support the establishment of overall Risk Program to measure, monitor and report on Risk for Gulf Binance operations
Conduct risk assessment such as, but not limited to: enterprise wide AML risk; risks associated with specific products, services, coins, and tokens; countries and jurisdictions globally, customer segments, etc
Collaborate with stakeholders locally and globally to ensure methodology and execution meets expectations/needs
Develop and manage policies and processes for identifying, evaluating, and controlling enterprise risks
Develop and maintain global and local level risk appetite statements and risk tolerance thresholds in collaboration with business partners
Monitor industry and regulatory developments, including those relating to AML, CFT, and those requirement from the SEC Thailand, and keep updated of new regulations, and ensure processes are in place to keep the business updated on such developments
Advise internal management and business partners on the implementation of compliance risk programs
Requirements
3-5 years as a compliance/risk professional in a regulated financial services environment
Demonstrated ability to build industry leading risk assessments
Ability to work independently in a fast-paced, global organization Excellent problem solving, communication and written skills Proactive and diligent teamwork, interpersonal and conflict resolution skills
Highly organized and capable of dealing with complex projects
BA Degree or international equivalent. Degree in business management, finance or economics is preferred
Advanced professional risk certificate is preferred (ex: CAMS-RM)
Fluent speaking and writing in Thai
Working at Binance
• Be a part of the world's leading blockchain ecosystem that continues to grow and offers excellent career development opportunities
• Work alongside diverse, world-class talent in an environment where learning and growth opportunities are endless
• Tackle fast-paced, challenging and unique projects
• Work in a truly global organization, with international teams and a flat organizational structure
• Competitive salary and benefits
• Balance life and work with flexible working hours and casual work attire
Learn more about how Binancians embody the organization's
core values
, creating a unified culture that enables collaboration, excellence, and growth.
Apply today to be a part of the Web3 revolution!
Binance is committed to being an equal opportunity employer. We believe that having a diverse workforce is fundamental to our success.