Research Analyst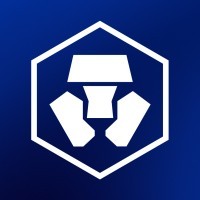 Crypto.com
IT
Taipei City, Taiwan
Posted on Wednesday, October 11, 2023
Responsibilities:
Conduct research for trending topics in the cryptocurrency industry, including but not limited to Blockchains, DeFi, NFT, Blockchain Gaming, etc.
Perform data analysis, visualization, financial modelling or machine learning depending on the research topic
Investigate and gain an in-depth understanding of DeFi (and other cryptocurrency) protocols and trends
Compile reports and insights for both internal consumption and external publication
Liaison with external research partners including media, consulting firms and academia
Requirements:
Working experience: 1-2 years
Has a basic knowledge of crypto/blockchain, and familiar with basic concepts;
Strong writing skills and able to produce concise & insightful written reports;
Proficient in Microsoft Office suite;
Proficient in producing basic data chart types (e.g., line chart, pie chart);
Proficient in a programming language, preferably Python, to assist with data analysis and index generation;
(Plus, but not a requirement) Knowledge in machine learning.
Preferred:
Knowledge of blockchain / distributed ledger technology / finance
Experience in cryptocurrency industry / consulting firms / financial institutions / academia
Knowledge of any (and ideally multiple) of the following:
Statistics, Accounting, Economics, Finance, Quantitative Finance, Computer Science, Solidity, Data Science, Machine Learning
You have invested in cryptocurrencies and/or DeFi
#LI-SF1
#LI-Hybrid
Life @ Crypto.com
Empowered to think big. Try new opportunities while working with a talented, ambitious and supportive team.
Transformational and proactive working environment. Empower employees to find thoughtful and innovative solutions.
Growth from within. We help to develop new skill-sets that would impact the shaping of your personal and professional growth.
Work Culture. Our colleagues are some of the best in the industry; we are all here to help and support one another.
One cohesive team. Engage stakeholders to achieve our ultimate goal - Cryptocurrency in every wallet.
Are you ready to kickstart your future with us?
Benefits
Competitive salary
Attractive annual leave entitlement including: birthday, work anniversary
Aspire career alternatives through us. Our internal mobility program can offer employees a diverse scope.
Work Perks:
crypto.com
visa card provided upon joining
Our
Crypto.com
benefits packages vary depending on region requirements, you can learn more from our talent acquisition team.
Founded in 2016,
Crypto.com
serves more than 80 million customers and is the world's fastest growing global cryptocurrency platform. Our vision is simple: Cryptocurrency in Every Wallet™. Built on a foundation of security, privacy, and compliance,
Crypto.com
is committed to accelerating the adoption of cryptocurrency through innovation and empowering the next generation of builders, creators, and entrepreneurs to develop a fairer and more equitable digital ecosystem.
Crypto.com
is an equal opportunities employer and we are committed to creating an environment where opportunities are presented to everyone in a fair and transparent way.
Crypto.com
values diversity and inclusion, seeking candidates with a variety of backgrounds, perspectives, and skills that complement and strengthen our team.
Personal data provided by applicants will be used for recruitment purposes only.