VP, Risk and Compliance Officer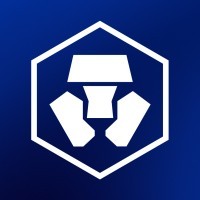 Crypto.com
Legal
St Julian's, Malta
Posted on Friday, October 13, 2023
Our Compliance Governance team is responsible for ensuring that our organization complies with applicable laws, regulations, and industry standards. You will be part of the core compliance team in establishing policies & advisory, procedures, and controls to monitor and enforce compliance, and play a critical role to mitigate regulatory risks.
Crypto.com
is looking for a Risk & Compliance Officer to join its growing team, based in its Malta office. The role will report to the Board of Directors of the company with a management line to the SVP Compliance, Europe and other group stakeholders. In the role, the Risk and Compliance Officer will oversee both the risk and compliance
programmes
of the group's investment firm in the EU, covering a full range of MiFID activities and rule books including RTO, order execution, market making and any other ancillary activities.
We are looking for experienced and ambitious applicants who are interested in working in all areas of Risk and Compliance, in a fast paced and technology-driven environment, and seeking a fast paced career path.
Risk Officer Role Responsibilities
Establish an internal risk programme to effectively monitor and adhere to the company's risk appetite.
Prepare an enterprise-wide risk assessment, including analysis, identification, description, and estimation of risks affecting the business, and maintain an up-to-date risk register for effective risk management.
Analyse and discuss assessment outcomes with various risk owners and drive the development and execution of necessary mitigation plans.
Consult and support relevant departments in determining, quantifying, and mitigating risks related to client and industry relationships.
Monitor and oversee Third-Party Risk Management (TPRM)/ Outsourcing Function risks. Document and maintain a comprehensive disaster recovery plan to ensure business continuity in case of unforeseen events.
Design and implement a robust policy compliance process applicable to all business policies, ensuring adherence to regulatory standards and internal guidelines.
Provide support and training to increase risk awareness among company staff.
Prepare reporting to the Risk Committee and to the Board of Directors as required Participate in process improvements and risk-related projects
Compliance Officer Role Responsibilities
Design and develop the company's governance arrangements and internal control framework through robust policies and procedures
Promote a strong compliance culture throughout the firm.
Ensure the independence of the compliance function within the organization.
Manage the company's budget as allocated to compliance in a manner consistent with the level of compliance risk the firm is exposed to.
Maintain full access to all relevant information systems within the firm as well as any internal or external audit reports or other reporting to senior management or the supervisory function.
Attend meetings of senior management or the supervisory function.
Maintain and up to date, in-depth knowledge of the firm's organization, corporate culture and decision-making processes.
Provide on-the-ground day-to-day support to business colleagues
Assume ownership of a range of periodic compliance processes.
Undertake compliance monitoring activity and periodic tailored compliance reviews in full collaboration Compliance colleagues to identify and implement opportunities to enhance compliance monitoring capabilities.
Manage, from scoping through to implementation, individual projects as part of the firm's compliance plan.
Consider proposed new / amended regulations and their potential impact on the company and its offerings.
Engage with a range of internal and external stakeholders as required.
Life @ Crypto.com
Empowered to think big. Try new opportunities while working with a talented, ambitious and supportive team.
Transformational and proactive working environment. Empower employees to find thoughtful and innovative solutions.
Growth from within. We help to develop new skill-sets that would impact the shaping of your personal and professional growth.
Work Culture. Our colleagues are some of the best in the industry; we are all here to help and support one another.
One cohesive team. Engage stakeholders to achieve our ultimate goal - Cryptocurrency in every wallet.
Work Flexibility Adoption. Flexi-work hour and hybrid or remote set-up
Aspire career alternatives through us - our internal mobility program offers employees a new scope.
Work Perks:
crypto.com
visa card provided upon joining
Are you ready to kickstart your future with us?
Benefits
Competitive salary
Attractive annual leave entitlement including: birthday, work anniversary
Work Flexibility Adoption. Flexi-work hour and hybrid or remote set-up
Aspire career alternatives through us. Our internal mobility program can offer employees a diverse scope.
Work Perks:
crypto.com
visa card provided upon joining
Our
Crypto.com
benefits packages vary depending on region requirements, you can learn more from our talent acquisition team.
Founded in 2016,
Crypto.com
serves more than 80 million customers and is the world's fastest growing global cryptocurrency platform. Our vision is simple: Cryptocurrency in Every Wallet™. Built on a foundation of security, privacy, and compliance,
Crypto.com
is committed to accelerating the adoption of cryptocurrency through innovation and empowering the next generation of builders, creators, and entrepreneurs to develop a fairer and more equitable digital ecosystem.
Crypto.com
is an equal opportunities employer and we are committed to creating an environment where opportunities are presented to everyone in a fair and transparent way.
Crypto.com
values diversity and inclusion, seeking candidates with a variety of backgrounds, perspectives, and skills that complement and strengthen our team.
Personal data provided by applicants will be used for recruitment purposes only.
Please note that only shortlisted candidates will be contacted.