Compliance Internal Controls & Testing Analyst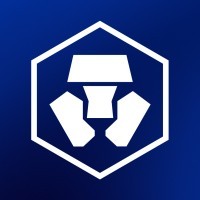 Crypto.com
IT, Legal
Sofia, Bulgaria
Posted on Thursday, November 9, 2023
Our Compliance Infrastructure team is responsible for the development and maintenance of systems, processes, and technologies that support our organization's compliance activities. This includes the Global Financial Crimes and Compliance Operations team, which manages financial crime risk and ensures compliance with anti-money laundering (AML), sanctions, and anti-bribery and corruption (ABC) regulations.
The Analyst will use their experience in auditing and procedure review for carrying out internal reviews and testing for compliance processes and procedures. Reporting to the Manager of Internal Controls & Testing (ITC), you will:
Plan – work with compliance teams to create a schedule for internal testing.
Do – carry out internal controls review and testing.
Check - capture non-compliance activities and risks, document findings.
Act – report findings, analyze data and recommend improvements.
Responsibilities:
Review internal documentation to ensure that compliance controls are designed effectively and recorded properly.
Review and observe processes to ensure internal controls are effectively operating.
Examine records, collect and analyse data to detect deficient controls, duplicated effort or non-compliance with the applicable policies and procedures.
Prepare report and deliver feedback on review outcomes, risks, and findings.
Gain buy in and encourage ownership by relevant stakeholders to implement improvements
Advice teams on applying operational excellence in the absence of the Manager of Internal Controls and Testing,
The Analyst will report and escalate any issues to the Director of Assurance and Risk Management
Requirements:
BSc on Business Administration, Finance, Economic, IT equivalent
2 to 3 years of professional experience in audit related work is strongly preferred
Familiarity with business processes management is an advantage.
Fluent English and good computer literacy
Analytical thinking, problem-solving and attention to detail
Strong communication skills and good time management
Life @ Crypto.com
Empowered to think big. Try new opportunities while working with a talented, ambitious and supportive team.
Transformational and proactive working environment. Empower employees to find thoughtful and innovative solutions.
Growth from within. We help to develop new skill-sets that would impact the shaping of your personal and professional growth.
Work Culture. Our colleagues are some of the best in the industry; we are all here to help and support one another.
One cohesive team. Engage stakeholders to achieve our ultimate goal - Cryptocurrency in every wallet.
Work Flexibility Adoption. Flexi-work hour and hybrid or remote set-up
Aspire career alternatives through us - our internal mobility program offers employees a new scope.
Work Perks:
crypto.com
visa card provided upon joining
Are you ready to kickstart your future with us?
Benefits
Competitive salary
Attractive annual leave entitlement including: birthday, work anniversary
Work Flexibility Adoption. Flexi-work hour and hybrid or remote set-up
Aspire career alternatives through us. Our internal mobility program can offer employees a diverse scope.
Work Perks:
crypto.com
visa card provided upon joining
Our
Crypto.com
benefits packages vary depending on region requirements, you can learn more from our talent acquisition team.
Founded in 2016,
Crypto.com
serves more than 80 million customers and is the world's fastest growing global cryptocurrency platform. Our vision is simple: Cryptocurrency in Every Wallet™. Built on a foundation of security, privacy, and compliance,
Crypto.com
is committed to accelerating the adoption of cryptocurrency through innovation and empowering the next generation of builders, creators, and entrepreneurs to develop a fairer and more equitable digital ecosystem.
Crypto.com
is an equal opportunities employer and we are committed to creating an environment where opportunities are presented to everyone in a fair and transparent way.
Crypto.com
values diversity and inclusion, seeking candidates with a variety of backgrounds, perspectives, and skills that complement and strengthen our team.
Personal data provided by applicants will be used for recruitment purposes only.
Please note that only shortlisted candidates will be contacted.