Senior Accountant, Revenue Accounting Pacific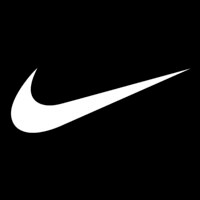 Nike
Accounting & Finance
Melbourne VIC, Australia
Posted on Monday, August 28, 2023
Become a Part of the NIKE, Inc. Team
NIKE, Inc. does more than outfit the world's best athletes. It is a place to explore potential, obliterate boundaries and push out the edges of what can be. The company looks for people who can grow, think, dream and create. Its culture thrives by embracing diversity and rewarding imagination. The brand seeks achievers, leaders and visionaries. At NIKE, Inc. it's about each person bringing skills and passion to a challenging and constantly evolving game.
Today, the opportunities for growth across NIKE, Inc.'s business portfolio offer more potential than ever. Nike Finance employees play a key role in that progress by identifying and capitalizing on opportunities to drive value for every Nike shareholder. They manage accounting and reporting for Nike's multi-billion-dollar global investment portfolio, debt and equity instruments, and other Treasury activities. They strategize, forecast, audit, analyze, budget, research and lead important decisions. Across Nike's diverse geographies and businesses, Finance employees deliver far more than just the numbers.
WHO ARE WE LOOKING FOR?
We are seeking a driven and experienced Senior Accountant to provide support to the Finance Controlling team, focusing on revenue accounting and supply chain skills for our Pacific Business (Australia and New Zealand).
Our best Accountants can be agile, open minded, have an inquisitive nature, outstanding attention to detail, while ensuring the integrity of all accounting related matters.
You will bring strong business partnering and story-telling skills, with a conscious shift from sharing information to sharing insights, with a view to drive outcomes and improvements.
WHAT WILL YOU WORK ON?
This is a broad role that encompasses revenue and supply chain activities for month-end close, financial reporting & analysis, inventory management, as well as projects and other ad hoc activities across many facets of the Nike business across the Pacific region.
This includes overseeing the month end process for revenue and inventory related entries (discounts, rebates, claims, returns, shrinkage, obsolescence), review and analysis of month end variances, financial reporting, and preparation of relevant reconciliations.
You will liaise directly with customers, reviewing all customer rebates and discounts to ensure they have been applied per trading terms, and assist to drive the structure and content of all relevant commercial trading terms in customer contracts.
You will be preparing monthly costing runs, reviewing all inventory adjustments, and assisting with quarterly obsolescence reviews, making critical and judgmental decisions based on connects with the business.
You will be a strong business partner, and be able to communicate financials to relevant stakeholders, extracting insights and identifying areas of risk and opportunity.
Additionally, you will work on several large projects including the implementation, set up and maintenance of financial, accounting or control implications of our DC facility and digital commerce platform for Australia.
WHO WILL YOU WORK WITH?
You will be the finance controlling connection for many revenue and inventory related matters, developing great business collaboration skills with team members and stakeholders. Daily, you will work closely with a large and diverse group across many functions within Nike, including Supply Chain, Logistics, Marketplace Operations, as well as supporting other Finance team members, ensuring accuracy to the monthly and quarterly reporting. Reporting directly to the Marketplace & Inventory Supply Chain Accounting Manager, you will also provide project support and process improvements as the business continues to evolve.
WHAT YOU BRING TO NIKE
5-10 years relevant accounting experience gained in commercial environment

4-year/University Degree (e.g. Bachelor's), subject area: Business/Marketing

Certification(s): CPA or CA preferred

Advanced Excel & SAP experience an advantage

Strong accounting standard knowledge and accounting techniques

Strong business partnering and story-telling ability

Outcome focused, and able to influence and negotiate effectively to achieve results
NB: Irregular work hours may be required during peak periods
NIKE, Inc. is a growth company that looks for team members to grow with it. Nike offers a generous total rewards package, casual work environment, a diverse and inclusive culture, and an electric atmosphere for professional development. No matter the location, or the role, every Nike employee shares one galvanizing mission: To bring inspiration and innovation to every athlete* in the world.
NIKE, Inc. is committed to employing a diverse workforce. Qualified applicants will receive consideration without regard to race, color, religion, sex, national origin, age, sexual orientation, gender identity, gender expression, veteran status, or disability.