LABOR COMPLIANCE CONSULTANT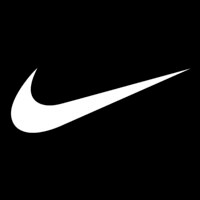 Nike
Legal
North Holland, Netherlands
Posted on Tuesday, August 29, 2023
Become a Part of the NIKE, Inc. Team
NIKE, Inc. does more than outfit the world's best athletes. It is a place to explore potential, obliterate boundaries and push out the edges of what can be. The company looks for people who can grow, think, dream and create. Its culture thrives by embracing diversity and rewarding imagination. The brand seeks achievers, leaders and visionaries. At NIKE, Inc. it's about each person bringing skills and passion to a challenging and constantly evolving game.
NIKE, Inc.'s rapid pace of innovation demands a Legal team that is always on the offense. And they're always on their game – with the mission to advance and guide Nike's business through innovative, offense-minded counsel. Nike attorneys, paralegals and other specialists in law provide inventive approaches and superior counsel to Nike's global business. As Nike changes the future of sport, the Nike Legal team drives competition, ingenuity and integrity in the marketplace.
The global labor compliance team is part of Nike's People Solutions organization. We support a growing workforce of over 75,000 employees globally. Our primary focus is on ensuring our ways of working are aligned with applicable laws, regulations, and internal policies, and we offer our employees a seamless experience!
WHO ARE WE LOOKING FOR?
In this role you will be responsible for providing guidance and consultation to various Nike HR partners and business managers on all aspects of labor law. You will help drive adherence to applicable laws and regulations through incorporation of labor related requirements in corporate policies, processes and procedures ensuring that Nike adheres effectively to required compliance standards.
You'll also coordinate and handle responses to all labor inspections and external audits. Additionally, you will play a critical role in identifying and addressing labor compliance risk associated with legislative compliance developments impacting employees by formulating and communicating relevant strategies. In partnership with the extended Labor Compliance team, you will contribute towards creating and maintaining a proactive, sustainable model of operational risk management at both regional and global level.
Furthermore, you will act as a trusted advisor to multiple HR functional teams demonstrating in depth understanding of Nike internal operating ecosystem which will enable you to drive compliance initiatives cross-functionally in a proactively & strategic way addressing regulatory changes.
WHO WILL YOU WORK WITH?
As EMEA Labor Compliance consultant based at Nike's office in Hilversum, you will be part of the EMEA Labor Compliance team, collaborating with teammates across different functions such as HR, Legal and business partners. The role reports directly to the Labor Compliance Director, EMEA.
WHAT WILL YOU WORK ON?
Deliver on an operating model / framework for labor compliance in EMEA.
Find opportunities for process improvement, governance optimization and support implementation of related programs and initiatives.
Continuously and actively monitor legislative developments ('horizon scanning') and share relevant updates with partners to ensure internal processes always remain compliant.
Provide guidelines and recommendations on complex labor compliance matters to a wide range of partners, including project specific support.
Generate reports on the overall EMEA compliance status & risk, including tracking implementation status of new/ changing legislation and collective labor agreements.
Coordinate and support HR partners in responding to external audits in the field of labor law as these may occur across the region (EMEA).
Elevate awareness of compliance considerations related to local labor laws and HR systems & processes by conducting trainings and developing and implementing specific projects addressing potential compliance gaps.
Conduct compliance assessments and create finding reports outlining risks / issues along with a clear action plan in resolving issues & mitigating risks in collaboration with HR partners
WHAT YOU BRING TO NIKE?
Directly relevant advanced experience in the field of (HR) legal, or Compliance/Risk Management or Consulting that is predominantly within an international large scale matrix structured organization
Knowledge of and/or proven interest in European labor laws (incl. Collective Labor Agreements) is strongly preferred.
Proven ability to drive the process, both on own initiative and in team context and to lead, coach, inspire
Teammate with proven ability to work cross-functionally in a complex organizational structure demonstrating hands on mentality and perseverance
Strong business sense with ability to see the "bigger business picture"
Experience in driving processes implementation and governance related initiatives.
Ability to clearly articulate objectives, strong information seeking and influencing skills.
Strong analytical skills & problem-solving skills.
Proficient (verbal and written) language skills in English required. French and/or or Italian language skills will be considered a plus.
NIKE, Inc. is a growth company that looks for team members to grow with it. Nike offers a generous total rewards package, casual work environment, a diverse and inclusive culture, and an electric atmosphere for professional development. No matter the location, or the role, every Nike employee shares one galvanizing mission: To bring inspiration and innovation to every athlete* in the world.
NIKE, Inc. is committed to employing a diverse workforce. Qualified applicants will receive consideration without regard to race, color, religion, sex, national origin, age, sexual orientation, gender identity, gender expression, veteran status, or disability.