Lead, Financial Governance And Controls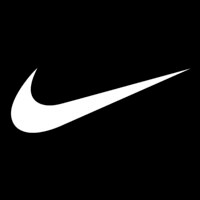 Nike
Accounting & Finance
Beaverton, OR, USA
Posted on Thursday, August 31, 2023
Become a Part of the NIKE, Inc. Team
NIKE, Inc. does more than outfit the world's best athletes. It is a place to explore potential, obliterate boundaries and push out the edges of what can be. The company looks for people who can grow, think, dream and create. Its culture thrives by embracing diversity and rewarding imagination. The brand seeks achievers, leaders and visionaries. At NIKE, Inc. it's about each person bringing skills and passion to a challenging and constantly evolving game.
Today, the opportunities for growth across NIKE, Inc.'s business portfolio offer more potential than ever. Nike Finance employees play a key role in that progress by identifying and capitalizing on opportunities to drive value for every Nike shareholder. They manage accounting and reporting for Nike's multi-billion-dollar global investment portfolio, debt and equity instruments, and other Treasury activities. They strategize, forecast, audit, analyze, budget, research and lead important decisions. Across Nike's diverse geographies and businesses, Finance employees deliver far more than just the numbers.
WHO ARE WE LOOKING FOR
We are looking for a lead to join our Global Financial Governance & Control (FG+C)
team in Beaverton, Oregon at NIKE's world headquarters.

Our team brings its extensive experience and passion for internal control over
financial reporting ("ICFR") to help Nike identify and manage financial reporting
risk in the pursuit of following Sarbanes-Oxley (SOX) requirements and pursuing
transformation, automation, and optimization for our partner teams across technology, finance, and controlling.
WHAT WILL YOU WORK ON

As one of our FG+C Leads, you'll work with collaborators across our global teams to identify SOX risks and controls in processes, tackle problems, assess the impact of issues, and identify ways to innovate, optimize, and automate how our business works today.

Knowing that we win as a team, you'll also be a primary player in day-to-day
operations of Nike's ICFR governance, including liaising with Nike's SOX testing
team, external auditors, Technology, Controlling, and Finance partners globally to
ensure they have the tools and knowledge to operate effectively in their roles.

WHO WILL YOU WORK WITH

You'll work within FG+C's global program team and report to the Sr. Director FG+C.
Your primary partners will be local and global FG+C and IT Compliance teams as a
primary point person in managing projects supporting the execution of our ICFR
transformation. You will also work with our global value stream teams to advance
ICFR initiatives and periodic risk assessments.
WHAT YOU BRING TO NIKE

The ideal candidate should have 5 or more years of business experience, including a blend of internal/external auditing and direct relevant experience in a combination of one or more of the following areas:
• Bachelor's Degree in Accounting, Finance, or Information Systems (Master's Degree preferred).
• CPA, CIA, or CISA certification preferred.
• In-depth understanding of SOX internal control concepts and experience in applying them to plan, perform, manage, and report on the evaluation of ICFR in a large multi-national public company.
• Understanding of internal auditing standards, PCAOB standards, COSO Internal Control Framework, and risk assessment practices.
• Exhibit the leadership skills needed to obtain management support for constructive change.
• Demonstrated experience with project and/or transition management.
• Strong verbal and written communication skills necessary to present to peers and management. Ability to work collaboratively with many different teams across
the organization.
• Ability to work independently, with limited required direction and guidance, and provide appropriate guidance to other team members.
• Experience in performing multiple projects and working with varying team members.
#LI-LF2
NIKE, Inc. is a growth company that looks for team members to grow with it. Nike offers a generous total rewards package, casual work environment, a diverse and inclusive culture, and an electric atmosphere for professional development. No matter the location, or the role, every Nike employee shares one galvanizing mission: To bring inspiration and innovation to every athlete* in the world.
NIKE, Inc. is committed to employing a diverse workforce. Qualified applicants will receive consideration without regard to race, color, religion, sex, national origin, age, sexual orientation, gender identity, gender expression, veteran status, or disability.