Nike Finance Analyst Undergraduate Intern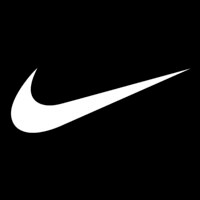 Nike
IT, Accounting & Finance
Beaverton, OR, USA
Posted on Wednesday, September 6, 2023
Become a Part of the NIKE, Inc. Team
NIKE, Inc. does more than outfit the world's best athletes. It is a place to explore potential, obliterate boundaries and push out the edges of what can be. The company looks for people who can grow, think, dream and create. Its culture thrives by embracing diversity and rewarding imagination. The brand seeks achievers, leaders and visionaries. At NIKE, Inc. it's about each person bringing skills and passion to a challenging and constantly evolving game.
Today, the opportunities for growth across Nike's business portfolio offer more potential than ever. Nike Finance employees play a key role in that progress by identifying and capitalizing on opportunities to drive value for every Nike stakeholder. We manage accounting and reporting for Nike's multi-billion-dollar global investment portfolio, debt and equity instruments, and other Treasury activities. We strategize, forecast, audit, analyze, budget, research and lead important decisions. Across Nike's diverse geographies and businesses, Finance employees deliver far more than just the numbers.
Nike Finance is looking for Undergraduate talent interested in Corporate Finance and development opportunities within the function. Our internship program will provide insight into how we optimize development through a view of Nike's core businesses, a strong professional network, and mentorship to guide you on a leadership and development track in Nike Corporate Finance. Because at Nike, we know Finance employees deliver far more than just the numbers.
As an undergraduate Finance Analyst Intern, you'll lead an assigned Nike Finance business project which requires research, analysis, benchmarking, and presentation to leadership with future focused next step recommendations. Previous project examples include:
Customer Profitability Analysis – measuring Nike's and our partner's profitability

Transforming Business Reporting – automating and standardizing financial analysis within Nike's Consumer Construct

Deep Dive Air Analysis – looking that the recent history of Nike "Air" Footwear and what we need to do next
Beyond your project, you will:
Engage in daily discussions and department initiatives.

Prepare and distribute timely and insightful financial analysis of pertinent information to determine progress against strategic plans, budgets, forecasts, and to support external financial decisions.

Actively interpret and review financial results with business leaders, including trends and risks and opportunities, to drive actionable responses.

Be provided mentorship, given small-group exposure to senior leadership, and provided learning and development experiences.
Work in a cross-functional team of other interns to analyze and prepare recommendations for one of Nike's current strategic priorities.
This internship – as well as full-time positions – are located in-person at the NIKE, Inc. World Headquarters in Beaverton, OR. Check out this video of our World Headquarters to learn more about life on campus: Nike WHQ Campus Video
Currently pursuing a Bachelor's Degree with an expected graduation date in Winter 2024 or Spring/Summer 2025, preferably with an emphasis in finance or accounting

Background in accounting, economics, investments, and financial analysis

Intermediate level proficiency using Microsoft Office Excel, PowerPoint, and Outlook

0-2 years work experience
Resume submission (PDF) Required
Experience leading projects

Strong knowledge of budgeting, investment analysis, economic profit concepts and strategic planning concepts
Strong knowledge of accounting, financial modeling, scenario planning, and reporting

SAP experience
NIKE, Inc. is a growth company that looks for team members to grow with it. Nike offers a generous total rewards package, casual work environment, a diverse and inclusive culture, and an electric atmosphere for professional development. No matter the location, or the role, every Nike employee shares one galvanizing mission: To bring inspiration and innovation to every athlete* in the world.
NIKE, Inc. is committed to employing a diverse workforce. Qualified applicants will receive consideration without regard to race, color, religion, sex, national origin, age, sexual orientation, gender identity, gender expression, veteran status, or disability.