Senior Finance Systems Functional Analyst (*Remote Work Option)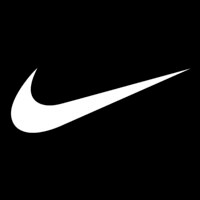 Nike
IT, Accounting & Finance
Beaverton, OR, USA
Posted on Thursday, September 7, 2023
Become a Part of the NIKE, Inc. Team
NIKE, Inc. does more than outfit the world's best athletes. It is a place to explore potential, obliterate boundaries and push out the edges of what can be. The company looks for people who can grow, think, dream and create. Its culture thrives by embracing diversity and rewarding imagination. The brand seeks achievers, leaders and visionaries. At NIKE, Inc. it's about each person bringing skills and passion to a challenging and constantly evolving game.
NIKE is a technology company. From our flagship website and five-star mobile apps to developing products, managing big data and providing leading edge engineering and systems support, our teams at NIKE Global Technology exist to revolutionize the future at the confluence of tech and sport. We invest and develop advances in technology and employ the most creative people in the world, and then give them the support to constantly innovate, iterate and serve consumers more directly and personally. Our teams are innovative, diverse, multidisciplinary and collaborative, taking technology into the future and bringing the world with it.
Open to remote work except in South Dakota, Vermont and West Virginia.
The annual base salary for this position ranges from $78,200.00 in our lowest geographic market to $174,800.00 in our highest geographic market. Actual salary will vary based on a candidate's location, qualifications, skills and experience.
Information about benefits can be found here.

WHO WE ARE LOOKING FOR
As a Senior Finance Systems Functional Analyst, you will be a key member of the team, working with business partners to provide them with new solutions, enhancements, and support to various technology solutions. This includes engineering integration links, configuration of modern and legacy applications, testing and process automation system, and/or customization and configuration of key applications and vendor software packages as needed. Your ability to understand requirements and drive toward results is critical in this role.
WHAT YOU WILL WORK ON
Successfully elicit from appropriate business and technology partners all forms of requirements (e.g. functional, performance, usability, compliance, regulatory, technical)

Take complex real-world problems, understand then communicate them, and translate them into feasible solutions

Demonstrate adaptability to working in a modern, lean, and agile delivery environment

Collaboratively work across Nike Tech teams to support each other's objectives

Drive towards delivery of standard solutions and capabilities

Commit to partner with subject matter experts to establish the technical vision and analyze tradeoffs between usability and performance needs

Actively participate in feature creation and story definition and provide clarification when necessary

Prioritize work effectively to support program priorities while maintaining technical integrity

Develop technical solutions based on requirements from business units, technology teams, and support teams

Take pride in your work, showing high attention to detail, and build quality at the beginning of the development process
WHO YOU WILL WORK WITH
You will be reporting to the Director of Software Engineering Finance Royalty. Your regular interactions will include, but will not be limited to, our directors and software engineers, Finance Royalty and Athletic Compensation accountants and managers, and S4 Engineering developers and lead developers.
WHAT YOU BRING
To make it clear, we're not looking for just anyone. We're looking for someone special, someone who had these experiences and clearly demonstrated these skills:
5+ years of experience in supporting and developing with various technologies – SAP, S/4, Vistex, SQL, Azure, Fusion, Coupa, HTML, etc.

Experience working in the areas of Vistex IA Billbacks/Chargebacks, Sales Rebates and incentives with experience in configuration of Agreements, Master data, IP types, Claims & Transaction, matrices, buckets, Pricing Agreements/Deals, Deployment codes, Deployment components, Funds Management, Accruals and Settlement.

Excellent analytical skills and ability to translate business processes and opportunities into clear, precise and easy-to-read functional specifications

Ability to quickly learn new business processes and understand how Nike Global Technology needs to support the business in achieving revenue and profit goals

Experience working in a fast-paced environment

Able to solve complex problems and take a new perspective on existing solutions

Sufficient understanding of technology systems and the ecosystem the team works in to help the team overcome roadblocks

Experience collaborating and managing relationships with business partners

Effective team dynamics, conflict resolution, mentoring, and servant leadership skills

Strong oral and written communication skills with the ability to influence others internally and externally

Experience working with Agile teams

Strong facilitation skills with ability to pull diverse groups of individuals with different goals together and facilitate productive discussions

Able to respond to and prioritize changing demands

Certified SAP SD/Vistex functional consultant with 5+ years of experience, proven ability in the areas of implementation, cross-functional integration, end-user training, business process analysis, design, functional specs preparation, data mapping, continuous process improvement, go-live and post-implementation support is a plus but not required

Bachelor's degree, or related field of study, or any combination of relevant equivalent experience, education and training
NIKE, Inc. is a growth company that looks for team members to grow with it. Nike offers a generous total rewards package, casual work environment, a diverse and inclusive culture, and an electric atmosphere for professional development. No matter the location, or the role, every Nike employee shares one galvanizing mission: To bring inspiration and innovation to every athlete* in the world.
NIKE, Inc. is committed to employing a diverse workforce. Qualified applicants will receive consideration without regard to race, color, religion, sex, national origin, age, sexual orientation, gender identity, gender expression, veteran status, or disability.