Lead, Indirect Accounts Payable Accounting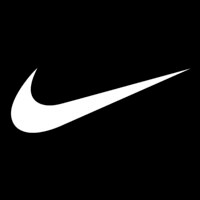 Nike
Accounting & Finance
Beaverton, OR, USA
Posted on Monday, September 11, 2023
Become a Part of the NIKE, Inc. Team
NIKE, Inc. does more than outfit the world's best athletes. It is a place to explore potential, obliterate boundaries and push out the edges of what can be. The company looks for people who can grow, think, dream and create. Its culture thrives by embracing diversity and rewarding imagination. The brand seeks achievers, leaders and visionaries. At NIKE, Inc. it's about each person bringing skills and passion to a challenging and constantly evolving game.
Today, the opportunities for growth across NIKE, Inc.'s business portfolio offer more potential than ever. Nike Finance employees play a key role in that progress by identifying and capitalizing on opportunities to drive value for every Nike shareholder. They manage accounting and reporting for Nike's multi-billion-dollar global investment portfolio, debt and equity instruments, and other Treasury activities. They strategize, forecast, audit, analyze, budget, research and lead important decisions. Across Nike's diverse geographies and businesses, Finance employees deliver far more than just the numbers.
Who we are looking for
As the Lead, Indirect Accounts Payable Accounting you will play a key role within the Controllership function responsible for the global standardization and streamlined execution of indirect accounts payable accounting processes, with an emphasis on accounting for indirect accounts payable in accordance with US GAAP and NIKE Accounting Policy! You will also be responsible for managing SOX compliance and quarterly and annual financial statement reporting requirements. You will drive and support projects, including new systems implementations, focused on implementing world-class global policies, processes, and controls in the indirect purchasing space, actively partnering with finance and operations across business units in order to enable NIKE, Inc's ongoing growth and complexity!
WHAT YOU WILL WORK ON
Partner cross-functionally to ensure accounting processes and maintaining effective internal controls around the tracking and accounting for accounts payables in accordance with US GAAP and NIKE Accounting Policy;
Review completeness and accuracy of monthly, quarterly, and annual operational results, including external disclosures in NIKE's SEC filings; communicate results and drivers of change to Controlling leadership;
Collaborate with cross-functional business partners to drive process excellence and financial statement accuracy; continuously contribute and be seen as a credible and trusted business partner and process expert
Lead the operating model and communication of standard end-to-end operating procedures, and controls requirements with a focus on globally consistent application;
Responsible for finding opportunities and managing global projects related to Indirect policies, processes, and systems/technology, aligned with the overall Nike Corporate and Controlling strategy;
Be part of the larger NIKE Controlling Organization and embracing standard methodologies and drive process excellence, including LEAN initiatives over existing processes.
WHO YOU WILL WORK WITH
You will be part of the Controlling organization reporting to the Director, Global SG&A Accounting. In this role, you will be working cross-functionally with collaborators from Controlling, Finance Operations, Procurement, and Legal.
WHAT YOU BRING
Bachelor's degree in Accounting or Finance or related field
proven experience in accounting or related functions
Certified Public Accountant (CPA) is strongly preferred
Strong enthusiasm and passion for the NIKE brand;
A superb communicator with the ability to effectively communicate status, issues, and risks with the senior leadership team;
Strong ability to handle and effectively prioritize numerous and competing deliverables;
Proven ability to problem-solve, communicate sophisticated and/or controversial topics and concepts to a wide and diverse audience, including meeting facilitation and presentations;
NIKE, Inc. is a growth company that looks for team members to grow with it. Nike offers a generous total rewards package, casual work environment, a diverse and inclusive culture, and an electric atmosphere for professional development. No matter the location, or the role, every Nike employee shares one galvanizing mission: To bring inspiration and innovation to every athlete* in the world.
NIKE, Inc. is committed to employing a diverse workforce. Qualified applicants will receive consideration without regard to race, color, religion, sex, national origin, age, sexual orientation, gender identity, gender expression, veteran status, or disability.