Senior Project Manager, Finance Transformation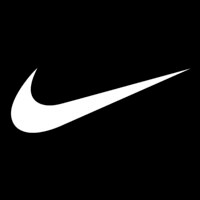 Nike
Accounting & Finance, Operations
Beaverton, OR, USA
Posted on Tuesday, September 12, 2023
Become a Part of the NIKE, Inc. Team
NIKE, Inc. does more than outfit the world's best athletes. It is a place to explore potential, obliterate boundaries and push out the edges of what can be. The company looks for people who can grow, think, dream and create. Its culture thrives by embracing diversity and rewarding imagination. The brand seeks achievers, leaders and visionaries. At NIKE, Inc. it's about each person bringing skills and passion to a challenging and constantly evolving game.
NIKE, Inc. is in perpetual motion. Administrative employees help Nike teams around the world keep up with the company's rapid pace. They act as liaisons embedded in business functions and geographies. Their talents — problem solving, organization, time management and more — help fuel the success of their teams. Nike's diverse group of administrative assistants and receptionists embodies professionalism and models core Nike values to guests and fellow employees.
Nike's Functional Strategy & Enablement (FS&E) organization provides our Global Finance function with end-to-end transformation through proven methodologies and digital expertise. Our mission is to support Finance's long-term transformational roadmap, with a vision of becoming an elite powerhouse by reducing manual, transactional, and legacy processes while also elevating our employee's experiences and capabilities. A significant part of succeeding in this mission is by leveraging sound project management techniques to deploy our new tools, processes, and ways of working.
WHO WE ARE LOOKING FOR
The Sr. Project Manager will be versatile, supporting global projects that are sequenced and prioritized to ensure we meet our end state transformational objectives. Critical support will be provided in:
Developing detailed project plans to monitor and supervise progress, inclusive of communication of status to relevant partners and management.
Collaborating with Enterprise, Technology and Finance Transformational teams in support of project objectives.
Coordinating internal resources and third parties/vendors to ensure appropriate allocation and execution against the project plan.
Ensuring that all projects are delivered timely, within scope and within budget.
Assisting in the definition of project scope and objectives, involving all relevant partners and ensuring technical feasibility.
Leading changes to the project scope, project timeline and project costs.
Daily follow-through and consistent maintenance of project plans, risk, issue, decision logs and project status
Reporting and escalating to management as needed.
Support comprehensive change management solutions to enable successful adoption of project results in coordination with the Change Management team.
WHAT YOU WILL WORK ON
The Finance Transformation PMO is responsible for the delivery of Global Finance's multiyear functional transformation plan by providing project and program management expertise on our most critical, cross-functional initiatives. The initiatives will range from the implementation of new systems across the globe to standardizing our global processes and operating models. This will mean providing end-to-end project management support, from the development of a project plan (and all associated supporting schedules) to management of partners and third-party resources. You'll be a key partner to functional leaders as they work to drive their initiatives to successfully reach their objectives. You will leverage your communication and influencing skills to keep the project on scope, on time and on budget. Additionally, you'll report out to senior management and the broader Finance Transformation team on the success of your projects and their status, helping to confirm the vision's success and tie with broader transformational efforts.
WHO YOU WILL WORK WITH
Your partners will truly range the gamut, from leadership within Global Finance to the teams that support them. This is inclusive of all the sub functions within Global Finance, from Global Tax & Treasury, Global Risk Management, FP&A, Controlling, etc. Key will be your interactions with the broader Transformation Management Office as we navigate our multi-year change. You'll also work extensively with partners throughout the globe, supporting initiatives wherever NIKE is based. You'll interact with a wide variety of our internal partners from other areas of the organization (such as Technology, Enterprise Communications, etc.) as well as external partners who support our broader transformation efforts.
WHAT YOU BRING
Bachelors Degree or combination of relevant education, skills and experiences.
5+ years experience - which includes 3-4 years in project management with large multinational corporations. Consulting experience is a plus.
A solid track record of delivering results (quality, time, budget, change adoption) on globally and regionally-based large-scale transformational projects.
Experienced with formal project management methodologies and know how to adapt, improve, and implement that methodology in a standardized way.
Excellent verbal/written communication skills; ability to effectively communicate from executive leadership to employees.
Strong Microsoft Office (PowerPoint, Excel) skills, specifically in respect to visualization through PowerPoint.
Customer service and cross-functional interpersonal skills.
Project management certification (e.g., PMP, SCRUM, etc.) a plus.
Smartsheet experience is a plus.
NIKE, Inc. is a growth company that looks for team members to grow with it. Nike offers a generous total rewards package, casual work environment, a diverse and inclusive culture, and an electric atmosphere for professional development. No matter the location, or the role, every Nike employee shares one galvanizing mission: To bring inspiration and innovation to every athlete* in the world.
NIKE, Inc. is committed to employing a diverse workforce. Qualified applicants will receive consideration without regard to race, color, religion, sex, national origin, age, sexual orientation, gender identity, gender expression, veteran status, or disability.