Director, Finance Operations Governance, Performance & Enablement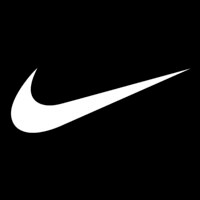 Nike
Accounting & Finance, Operations
Beaverton, OR, USA
Posted on Tuesday, September 12, 2023
Become a Part of the NIKE, Inc. Team
NIKE, Inc. does more than outfit the world's best athletes. It is a place to explore potential, obliterate boundaries and push out the edges of what can be. The company looks for people who can grow, think, dream and create. Its culture thrives by embracing diversity and rewarding imagination. The brand seeks achievers, leaders and visionaries. At NIKE, Inc. it's about each person bringing skills and passion to a challenging and constantly evolving game.
Today, the opportunities for growth across NIKE, Inc.'s business portfolio offer more potential than ever. Nike Finance employees play a key role in that progress by identifying and capitalizing on opportunities to drive value for every Nike shareholder. They manage accounting and reporting for Nike's multi-billion-dollar global investment portfolio, debt and equity instruments, and other Treasury activities. They strategize, forecast, audit, analyze, budget, research and lead important decisions. Across Nike's diverse geographies and businesses, Finance employees deliver far more than just the numbers.
WHO WE ARE LOOKING FOR
We're seeking a Director, Finance Operations Governance, Performance & Enablement with a track record of building engaged, high-performance teams! You will have a proven history of getting things done in sophisticated operating environments, with the ability to influence others, implement significant change, and standardize processes in service of Nike Inc's Digital Transformation. You are by nature a self-starter, balanced by being a great teammate who can take a collaborative approach. You possess an ability to be an equal parts thinker and doer, white-boarding strategies and problem-solving, with the energy to get things done.
You will be responsible for governing the Managed Service Provider (MSP) relationship as well as tracking and monitoring MSP performance while driving continuous improvement and evolving Nike's Shared Delivery offense. Your key accountabilities include:
Updating the Shared Delivery mission and strategy, as required, to align with Nike's business objectives and identifies measurable

Sharing Delivery goals and service level agreements (SLAs) to support those objectives.

Establishing Shared Delivery direction, decision rights, performance monitoring, and issue resolution.

Setting Shared Delivery governance, controls, and processes that ensure compliance and effective risk management.

Ensuring agreements are regularly reviewed and updated to reflect changes in Nike's business objectives and MSP capabilities.

Being responsible for the implementation of processes and technologies used to measure and supervise performance.

Maintaining positive relationships with partners to understand and manage Finance Operations expectations.

Sharing key findings and lessons learned across the Shared Delivery organization to ensure consistent and high-quality service.

Establishing credibility to stakeholders as a Shared Delivery thought leader and leverages leading practice, industry trends, and

External market intelligence to proactively advance the Shared Delivery mission at Nike.
You will partner extensively with Nike Inc.'s Managed Service Provider (MSP), our Director of Global Process Delivery, Senior Directors across our Global Process Owners (R2R, O2C, P2P), the Finance Business Leadership Team, as well as leaders across Procurement, Legal, HR, Technology, FP&A, Finance Transformation Management Office, and our EY partners for Tax and Financial Governance & Controls.
WHAT YOU BRING
Bachelor's or Master's degree in Accounting, Finance, Economics, Business, or related field

10+ years of experience in governance, financial operations, and/or vendor management

5+ years of experience as a people manager

Certified Public Accountant and/or Project Management Certifications preferred
#LI-LF2
NIKE, Inc. is a growth company that looks for team members to grow with it. Nike offers a generous total rewards package, casual work environment, a diverse and inclusive culture, and an electric atmosphere for professional development. No matter the location, or the role, every Nike employee shares one galvanizing mission: To bring inspiration and innovation to every athlete* in the world.
NIKE, Inc. is committed to employing a diverse workforce. Qualified applicants will receive consideration without regard to race, color, religion, sex, national origin, age, sexual orientation, gender identity, gender expression, veteran status, or disability.