Nike Consumer Research Graduate Intern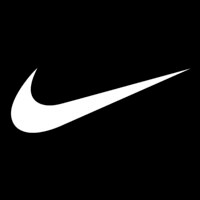 Nike
Beaverton, OR, USA
Posted on Thursday, September 14, 2023
Become a Part of the NIKE, Inc. Team
NIKE, Inc. does more than outfit the world's best athletes. It is a place to explore potential, obliterate boundaries and push out the edges of what can be. The company looks for people who can grow, think, dream and create. Its culture thrives by embracing diversity and rewarding imagination. The brand seeks achievers, leaders and visionaries. At NIKE, Inc. it's about each person bringing skills and passion to a challenging and constantly evolving game.
Nike Analytics encompasses multiple teams across the enterprise. As a Consumer Research intern, you will have the opportunity to collaborate with our experienced research team to design and execute consumer studies and surveys, analyze data, and generate insights to inform product development and marketing strategies. We want to make every Nike decision better because of data! Consumer Research interns will have the opportunity to work on either the Digital Experience Research team or the Consumer Marketing Research team.
We are seeking a highly motivated and collaborative Consumer Research Intern to join our dynamic team. As a Consumer Research intern, you'll be exposed to a range of methodologies and have a curiosity about the intersection of qualitative and quantitative data. You can present sophisticated ideas and findings in a way that's easy to understand - anticipating objectives while persuading others to adopt a point of view. You have a strong understanding of e-commerce and consumer behavior paired with the ability to adapt and be creative with your approach to research.
Both the Digital Experience Research team and the Consumer Marketing Research team, build empathy for the consumer by delivering qualitative and quantitative research across all Nike digital touchpoints. We partner with analytics, digital product, and digital design teams to create experiences that are distinctly Nike and serve the needs of the consumer. From exploratory research to concept iteration to summative validation, we inform how the consumer interacts with our brand across our digital ecosystem.
Collaborate with partners across multiple functional teams to interpret, define and prioritize research questions then appropriately scope and design impactful solutions.

Partner with data science, analytics, product, and design teams to build consumer empathy while putting consumer needs at the center of the development process
Complete the appropriate method (qualitative and/or quantitative) to uncover consumer/user needs/behavior and solve unique and complex Nike questions in support of targeted priorities and objectives. (e.g. user testing, contextual inquiry, ethnography, surveys)

Consolidate and synthesize research findings into concise, practical stories for design, product, brand, and marketing teams in a way that informs, influences and shapes product design decisions.

Explore and identify how evolving culture and emerging consumer trends translate into relevant product needs, unique messages and ownable brand communications to keep Nike growing and ahead of our consumers and competition.
This internship – as well as full-time positions – are located in-person at the NIKE, Inc. World Headquarters in Beaverton, OR.  Check out this video of our World Headquarters to learn more about life on campus: Nike WHQ Campus Video
Current graduate or postgraduate student in HCDE, Human Factors, Cognitive Psychology, Social Sciences, or similar.
At least 3+ years of proven experience in consumer research where you have directly led all aspects of a project – from planning to in-field execution to analysis to insight delivery

Experience with human-centered research methodologies and how to apply them.

Experience conducting, managing, and driving a portfolio of research projects on a global scale
Excellent scoping and project management skills.

Passion for driving great consumer experience, ideally at the intersection of digital, retail and sports.

Strong storytelling and presentation skills – you find clear and compelling ways to communicate rich customer insights to cross-functional partners with clear implications that drive action.
NIKE, Inc. is a growth company that looks for team members to grow with it. Nike offers a generous total rewards package, casual work environment, a diverse and inclusive culture, and an electric atmosphere for professional development. No matter the location, or the role, every Nike employee shares one galvanizing mission: To bring inspiration and innovation to every athlete* in the world.
NIKE, Inc. is committed to employing a diverse workforce. Qualified applicants will receive consideration without regard to race, color, religion, sex, national origin, age, sexual orientation, gender identity, gender expression, veteran status, or disability.