Senior Sustainability Accountant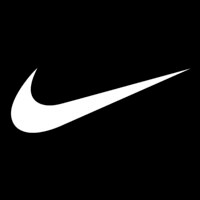 Nike
Accounting & Finance
Beaverton, OR, USA
Posted on Monday, September 25, 2023
Become a Part of the NIKE, Inc. Team
NIKE, Inc. does more than outfit the world's best athletes. It is a place to explore potential, obliterate boundaries and push out the edges of what can be. The company looks for people who can grow, think, dream and create. Its culture thrives by embracing diversity and rewarding imagination. The brand seeks achievers, leaders and visionaries. At NIKE, Inc. it's about each person bringing skills and passion to a challenging and constantly evolving game.
WHO ARE WE LOOKING FOR?
We're looking for a Sr. Sustainability Reporting Analyst to join our Global Sustainability Data & Analytics team. This role supports our corporate-wide sustainability targets tracking, accounting, and reporting primarily through compiling data from across the organization for various internal and external reporting needs, and overseeing data validation processes. The candidate needs to thrive in ambiguity, be passionate at puzzle-solving, and enjoy working with details. The ability to multi-task, work under tight timelines, prioritize tasks, keep highly organized, and work well both independently and with various stakeholders is critical.
WHAT YOU WILL WORK ON
If this is you, you'll be working with over a dozen teams across the organization on a regular basis, performing a variety of tasks including but not limited to: tracking down data gaps, outliers, and other discrepancies during quarterly data collection processes, and reconciling data across sources. This includes m documenting data processes to support external assurance activities and information requests, creating KPI reports, and running scenarios on target performance in excel.
WHO WILL YOU WORK WITH?
You'll liaise daily with a variety of internal business functions including manufacturing, logistics, procurement, offices, retail, product, and more with teammates that have varying degrees of sustainability and/or data governance experience. You'll also work closely with outside vendors. People appreciate your ability to be resourceful in the face of ambiguity, accept challenges, and find solutions.
WHAT YOU BRING
5 years of relevant work experience working with sustainability reporting, metrics, standards, or guidance
Bachelor's degree in Environmental Sciences or a related field
Proficiency in carbon, waste, water, and chemistry accounting.
Proficiency in Excel and Word
Highly organized, flexible, self-starter who can prioritize among many competing work demands
Demonstrated talent for systems-thinking with the proven ability to work outside of core area of expertise
Limitless curiosity and analytical skills creatively tailored to meet the needs of each project
Passion for sustainability and its practical integration into NIKE business
Experience with Enablon
NIKE, Inc. is a growth company that looks for team members to grow with it. Nike offers a generous total rewards package, casual work environment, a diverse and inclusive culture, and an electric atmosphere for professional development. No matter the location, or the role, every Nike employee shares one galvanizing mission: To bring inspiration and innovation to every athlete* in the world.
NIKE, Inc. is committed to employing a diverse workforce. Qualified applicants will receive consideration without regard to race, color, religion, sex, national origin, age, sexual orientation, gender identity, gender expression, veteran status, or disability.