Senior Analyst, Global Risk Management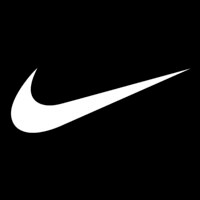 Nike
IT
Beaverton, OR, USA
Posted on Sunday, October 22, 2023
Become a Part of the NIKE, Inc. Team
NIKE, Inc. does more than outfit the world's best athletes. It is a place to explore potential, obliterate boundaries and push out the edges of what can be. The company looks for people who can grow, think, dream and create. Its culture thrives by embracing diversity and rewarding imagination. The brand seeks achievers, leaders and visionaries. At NIKE, Inc. it's about each person bringing skills and passion to a challenging and constantly evolving game.
Today, the opportunities for growth across NIKE, Inc.'s business portfolio offer more potential than ever. Nike Finance employees play a key role in that progress by identifying and capitalizing on opportunities to drive value for every Nike shareholder. They manage accounting and reporting for Nike's multi-billion-dollar global investment portfolio, debt and equity instruments, and other Treasury activities. They strategize, forecast, audit, analyze, budget, research and lead important decisions. Across Nike's diverse geographies and businesses, Finance employees deliver far more than just the numbers.
WHO WE ARE LOOKING FOR:
Our Global Risk Management (GRM) team partners with management across the enterprise to enhance and protect Nike's value and brand through world-class risk management capabilities. As a Senior Analyst on our team, you will leverage adept audit craft and project management experience to bring valuable insights across audit, advisory, and strategic risk projects.
This teammate will also use dynamic interpersonal skills to up level team operations through collaboration, innovation, and challenging the status quo! A successful candidate will thrive working in an environment where the pace of change is high and integrative thinking is required to "connect the dots" across the company.

WHAT YOU WILL WORK ON:
Primary responsibilities for this role include but are not limited to:
Collaborate with a team of risk professionals to sense, evaluate, and embed risk management activities into the business operating rhythm

Strong discernment demonstrated through the ability to quickly understand business opportunities and effectively recommend pragmatic solutions

Ability to develop and deliver project plans that enforce professional standards and tie to strategic priorities and key business risks

Understanding the internal control environment at a project-level and working with stakeholders to develop recommendations to optimize risk, through root-cause analysis

Blending outstanding attention to detail and an ability to retain strategic direction within a constantly evolving entrepreneurial business culture

Delivery of complex ideas or sensitive / difficult information in a manner that influences others to adopt a different point of view

Communicating effectively with Senior and Executive-level audiences through development of high-quality reports and presentations

WHO YOU'LL BE WORKING WITH:
You'll report directly to the Global Risk Management Director and be part of a strong group of risk professional within a highly collaborative team. Your work will be highly visible to our NIKE, Inc. executive management and the Audit and Finance Committee of the Board of Directors!

WHAT YOU BRING:
Bachelor's degree

4+ years professional, relevant work experience internal or external audit, risk advisory services and/or enterprise risk management

Possess advanced knowledge and application of audit and risk craft

Excellent verbal and written communication skill

Proven ability to identify and assess business risks and controls, perform root cause analysis and work with business partners to develop practical recommendations for optimizing risks

Understanding/knowledge of Nike's business and operating model

Demonstrated project management experience

Ability to travel up to 20% (domestic and international)

Preferred
Professional risk certifications including CPA, CIA, CISA, CRMA, CFE,

Strong understanding of dynamic risk assessment inclusive of risk sensing and monitoring concepts

Demonstrated experience working with cross-functional partners to facilitate global processes

Demonstrated data analytics capabilities

Technical proficiency and understanding of Information Technology General Control and risk concepts

Subject matter expertise in any of the following: Consumer Products, Brand and Sports Marketing, Retail and Wholesale Strategy and Operations, Supply Chain, Finance and Accounting, Human Resources, Fraud, Legal, Technical Operations and Cybersecurity
NIKE, Inc. is a growth company that looks for team members to grow with it. Nike offers a generous total rewards package, casual work environment, a diverse and inclusive culture, and an electric atmosphere for professional development. No matter the location, or the role, every Nike employee shares one galvanizing mission: To bring inspiration and innovation to every athlete* in the world.
NIKE, Inc. is committed to employing a diverse workforce. Qualified applicants will receive consideration without regard to race, color, religion, sex, national origin, age, sexual orientation, gender identity, gender expression, veteran status, or disability.