Manager, Finance Planning GC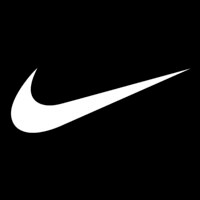 Nike
Accounting & Finance
Shanghai, China
Posted on Tuesday, November 7, 2023
Become a Part of the NIKE, Inc. Team
NIKE, Inc. does more than outfit the world's best athletes. It is a place to explore potential, obliterate boundaries and push out the edges of what can be. The company looks for people who can grow, think, dream and create. Its culture thrives by embracing diversity and rewarding imagination. The brand seeks achievers, leaders and visionaries. At NIKE, Inc. it's about each person bringing skills and passion to a challenging and constantly evolving game.
Today, the opportunities for growth across NIKE, Inc.'s business portfolio offer more potential than ever. Nike Finance employees play a key role in that progress by identifying and capitalizing on opportunities to drive value for every Nike shareholder. They manage accounting and reporting for Nike's multi-billion-dollar global investment portfolio, debt and equity instruments, and other Treasury activities. They strategize, forecast, audit, analyze, budget, research and lead important decisions. Across Nike's diverse geographies and businesses, Finance employees deliver far more than just the numbers.
Partner with Nike NVS MPU team in driving attributable and incremental impact on key commercial, operational, and consumer objectives
Engineer financial framework and guardrail to drive sustainable growth model
Deliver excellence against key financial strategic touchpoints, including CSR (3-year long term financial and strategic planning), AOP, budgeting, forecasting for Nike NVS Channel.
Provide in-year performance management through timely and insightful financial analysis to derive actionable insights to drive business decisions
Closely monitor progress, understand implications, and drive meaningful action plans
Deliver results. Collaborate within team to achieve Net Revenue and Gross Margin target and actively manage the risk and opportunity profiles
NIKE, Inc. is a growth company that looks for team members to grow with it. Nike offers a generous total rewards package, casual work environment, a diverse and inclusive culture, and an electric atmosphere for professional development. No matter the location, or the role, every Nike employee shares one galvanizing mission: To bring inspiration and innovation to every athlete* in the world.
NIKE, Inc. is committed to employing a diverse workforce. Qualified applicants will receive consideration without regard to race, color, religion, sex, national origin, age, sexual orientation, gender identity, gender expression, veteran status, or disability.