Finance Master Data Analyst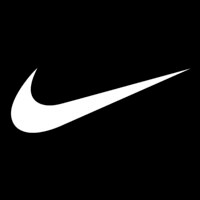 Nike
IT, Accounting & Finance, Data Science
Beaverton, OR, USA
Posted on Tuesday, November 7, 2023
Become a Part of the NIKE, Inc. Team
NIKE, Inc. does more than outfit the world's best athletes. It is a place to explore potential, obliterate boundaries and push out the edges of what can be. The company looks for people who can grow, think, dream and create. Its culture thrives by embracing diversity and rewarding imagination. The brand seeks achievers, leaders and visionaries. At NIKE, Inc. it's about each person bringing skills and passion to a challenging and constantly evolving game.
With an aggressive long-term growth strategy, NIKE is counting on the Finance function to thrive in its mission to drive and deliver value to every NIKE shareholder. Our consumers are demanding more, increasing the complexity of our business models and need to move faster with greater precision. Nike's Finance function is on a journey to transform and is strategically investing in tools that allow us to evolve with the Consumer Direct Offense. The Finance Business Intelligence team's mission is to re-invent reporting and analytics capabilities globally, and we're seeking world-class talent with a passion for data and analytics, a disciplined focus on business value, and ability to influence change!
WHO WE ARE LOOKING FOR
We are looking for a Finance Master Data Analyst who is passionate about data management, data transformation, and process excellence. The ideal candidate is skilled in information systems, data structures, and problem solving. This candidate should be comfortable working with a diverse group of partners and communicating and executing work you're doing with leadership. You will lead transformation efforts in Nike's Finance Master Data Management strategy and ensure data integrity across Nike's system landscape.
WHAT YOU WILL WORK ON
As the Finance Master Data Analyst, you will be responsible for administering key processes and projects associated with the timeliness and accuracy of our financial data while adhering to data governance policies. This position partners across all Finance functions to assist business partners in understanding project impacts to Finance Master Data as well as provides education to the Finance community on Master Data and Master Data Governance concepts. You will also partner closely with the Finance Data Governance team to provide input on policies and sustain the policies through operation procedures.
WHO YOU WILL WORK WITH
You will engage with Global and Geo Finance Planning and Controlling teams, Nike Tech teams, Finance Project teams, and the Finance Business Intelligence Team.
WHAT YOU BRING
Bachelor's degree (B.S.) in quantitative field such as Statistics, Mathematics, Economics, Business, or Finance or combination of relevant education, experience and training

2+ years of relevant experience– preferably including experience with a national public accounting firm or with a Fortune 500/multinational consumer products company

Experience using SAP, BPC, EPM

Excellent oral, written, and interpersonal communication skills; ability to effectively communicate status, issues, and risks with the team

A proven track record of delivering results (quality, time, budget) on globally and regionally based projects preferred
NIKE, Inc. is a growth company that looks for team members to grow with it. Nike offers a generous total rewards package, casual work environment, a diverse and inclusive culture, and an electric atmosphere for professional development. No matter the location, or the role, every Nike employee shares one galvanizing mission: To bring inspiration and innovation to every athlete* in the world.
NIKE, Inc. is committed to employing a diverse workforce. Qualified applicants will receive consideration without regard to race, color, religion, sex, national origin, age, sexual orientation, gender identity, gender expression, veteran status, or disability.