Lead, Global Treasury Accounting - Cash Management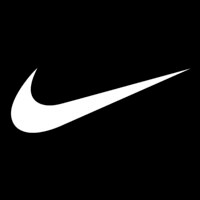 Nike
Accounting & Finance
Beaverton, OR, USA
Posted on Saturday, November 18, 2023
Become a Part of the NIKE, Inc. Team
NIKE, Inc. does more than outfit the world's best athletes. It is a place to explore potential, obliterate boundaries and push out the edges of what can be. The company looks for people who can grow, think, dream and create. Its culture thrives by embracing diversity and rewarding imagination. The brand seeks achievers, leaders and visionaries. At NIKE, Inc. it's about each person bringing skills and passion to a challenging and constantly evolving game.
Today, the opportunities for growth across NIKE, Inc.'s business portfolio offer more potential than ever. Nike Finance employees play a key role in that progress by identifying and capitalizing on opportunities to drive value for every Nike shareholder. They manage accounting and reporting for Nike's multi-billion-dollar global investment portfolio, debt and equity instruments, and other Treasury activities. They strategize, forecast, audit, analyze, budget, research and lead important decisions. Across Nike's diverse geographies and businesses, Finance employees deliver far more than just the numbers.
WHO WE ARE LOOKING FOR
Like any winning team, NIKE, Inc. relies on hardworking, committed individuals to thrive. Every day, the Corporate Accounting team strives to bring value to the Finance function by delivering relevant, timely, and accurate financial information so that leadership may understand how NIKE is performing and make strategic business decisions.
At WHQ, we're currently hiring an Accounting Lead who will help ensure the complete and accurate accounting and reporting of NIKE's Global Treasury activities, primarily focused on Cash Management-related activities. This role is ideal for a detail-oriented professional with a strong background in accounting principles and a passion for optimizing cash processes.
WHAT YOU WILL WORK ON
If this is you, you'll be managing the complete, accurate and timely execution of monthly Cash Management accounting procedures and related internal controls for certain NIKE entities. You will play a key role in the cash accounting implications of future system deployments and be a key member of process standardization and simplification initiatives. You will develop and drive the consistent application of cash accounting-related activities and will serve as a subject matter expert within the Cash Management area. Your close partnership with those executing cash activities will enable you to help research, troubleshoot, and provide guidance on both routine and ad-hoc cash accounting activities.
WHO YOU WILL WORK WITH
You will have the opportunity to gain insights from and closely partner with the Global Treasury teams, Controlling Value Streams, Finance Operations, Expert Functions, Tax and a variety of other teams as the point person for ensuring Controlling's understanding of, engagement in, and accounting for NIKE's Cash Management activities.
WHAT YOU BRING
Bachelor's degree in Accounting, Finance, or related field
Certified Public Accountant (CPA) or equivalent strongly preferred
5+ years of relevant work experience in public accounting, corporate accounting, finance, or related functions; experience within a large multinational, public company is strongly preferred
Cash Management and ERP systems experience such as SAP a plus
Experience developing and coaching teammates, while executing strategic initiatives
Excellent verbal and written communication skills, and the ability to optimally identify, communicate, and influence issues, risks, and opportunities to senior leadership, including meeting facilitation and presentations
Proven ability to develop influential and collaborative relationships across teams, functions and layers
Strong enthusiasm and passion for the NIKE brand!
NIKE, Inc. is a growth company that looks for team members to grow with it. Nike offers a generous total rewards package, casual work environment, a diverse and inclusive culture, and an electric atmosphere for professional development. No matter the location, or the role, every Nike employee shares one galvanizing mission: To bring inspiration and innovation to every athlete* in the world.
NIKE, Inc. is committed to employing a diverse workforce. Qualified applicants will receive consideration without regard to race, color, religion, sex, national origin, age, sexual orientation, gender identity, gender expression, veteran status, or disability.